Bismarck, North Dakota – Horizon Market has a lot to like. When you need bread or milk, it doesn't get more convenient than a drive-thru window.
Horizon's Cup O'Snack makes snacking as easy as drinking a beverage.
Casey Clement & his team have a real commitment to the community. They use the Horizon food truck to help local students to raise money.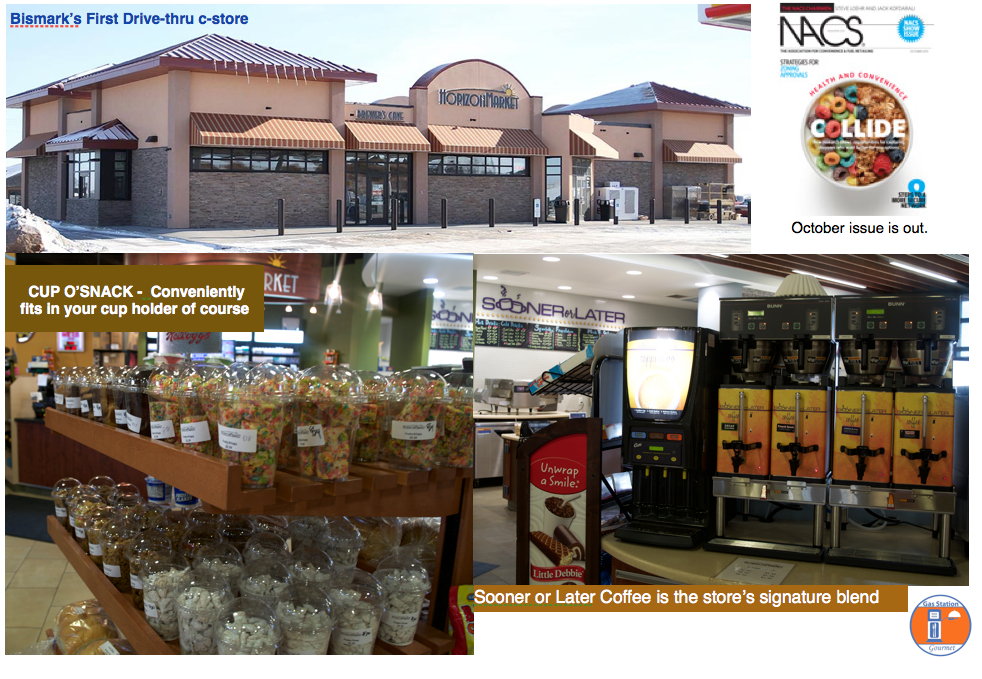 +++++++++
Do you have this month's NACS Magazine?There's so much more to this story. Catch the rest of it in the current issue of NACS Magazine.
If you're in the industry and not a subscriber you're missing great information.
The Gas Station Gourmet column features individual operators who have out of the box ideas.
If you've had great food in America's gas stations, let me know by emailing me at
al@gasstationgourmet.com
Here's the NACS link.
http://www.nacsonline.com/magazine/Pages/default.aspx