LOUISIANA – The Bayou State is known for great fishing, hunting and of course Mardi Gras, but year-round, folks are all about the food. Bourbon St. Delis are located in 17 of the 38 Shop Rite locations. This is a must-stop for great Cajun food.  Of course, it's in a gas station. That's why I'm here.
Cajun Fare & New Orleans Flare
I had a chance to learn about traditional Cajun fare for my February NACS Magazine story. You'll find some of the best boudin in the state at the BSD's. It's an old family recipe. Trent Menard, food manager of Rascal's Specialty Meats (a subsidiary of Shop Rite) uses his grandfather's recipe to make this Cajun favorite. If you're looking for a convenient food to eat on the go, try the boudin balls. They are crazy delicious.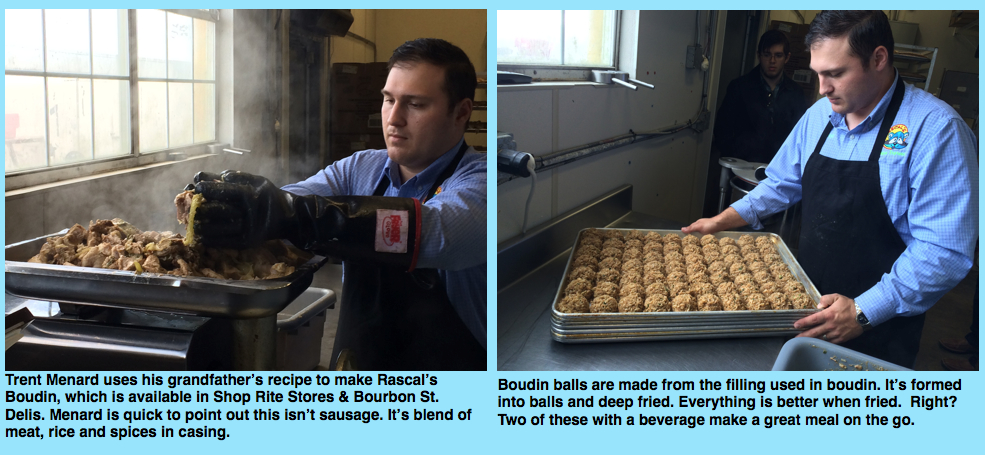 The Muffuletta is an Italian sandwich that originated at the Central Grocery in New Orleans in 1906. You can find them all over Louisiana. In my opinion, the best one west of the Big Easy is at the BSD. I like these because they're they do not ooze olive oil.
Bobby McGee, director of food service explained, "It's a very large, round sandwich served on a ten-inch bun. Sicilian grocers put it together to make it feel more like home. Our basics are the same, 2 to 3 meats and olive salad. We use 2 types of salami, smoked ham, olive salad, and provolone cheese. You get more flavor from it when the cheese is melted. It's best to enjoy it hot."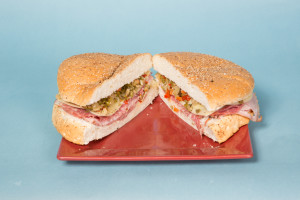 Family Owned
John Dan Gieland opened his first Shop Rite in Crowley, Louisiana in 1966.  There are 62 location throughout the state. His wife, children and grandchildren are part of the business.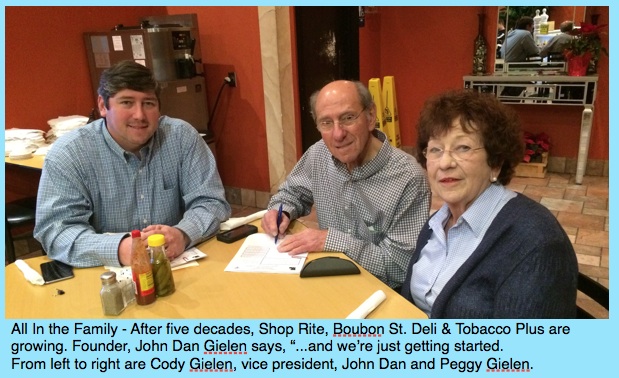 Do you have this month's NACS Magazine?
There's so much more to this story. Catch the rest of it in the current issue of NACS Magazine.
The Gas Station Gourmet column features individual operators who have out of the box ideas.
If you've had great food in America's gas stations, let me know by emailing me at
al@gasstationgourmet.com
Here's the NACS link.
http://www.nacsonline.com/magazine/Pages/default.aspx