Lexington, South Carolina – Chris Williams dreamed of having a restaurant in which he could create his dream menu. He opened Roy's Grille in 2014. In the January issue of NACS Magazine you'll learn Williams' strategy for overcoming the challenge of getting customers to eat inside a gas station.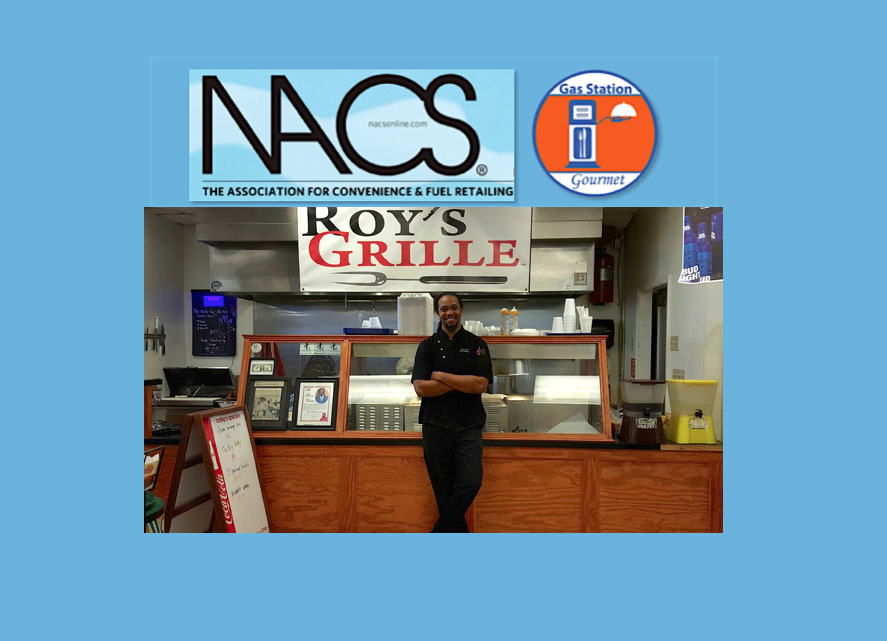 The food is great because Williams pays attention to detail. He leaves nothing to chance. He makes his own bacon because he wants it perfect. Roy's Grille is the place to get all the food for tailgating. He's created a menu just for tailgating. Instead of worrying about what to eat, they stop by here, pick up food and all they need to do is enjoy the game. This brings new customers to Roy's Grille.
Chris Williams thinks outside the box. He's successful because he pays attention to his customers. He's always thinking about how to bring new people in to try his food.
So, who is Roy? That too is in the January issue.
If you're in the convenience store industry you should be getting NACS Magazine.
www.nacsonline.com
If you find a c-store with great food and creative people tell me about it.
Email me at gs.gourmet@yahoo.com