Mouton Cove, Louisiana –   One of the things I love about doing the Gas Station Gourmet has to be running across the creative marketing of famliar items.  Here's a great idea from deep in the marshes of South Louisiana.  Not long before you drive straight into the Gulf of Mexico you'll drive by a small gas station in Mouton Cove called Bon Ami, French for good friend . Like many stores, they sell hard boiled eggs (HBE's.) HBE's are very popular.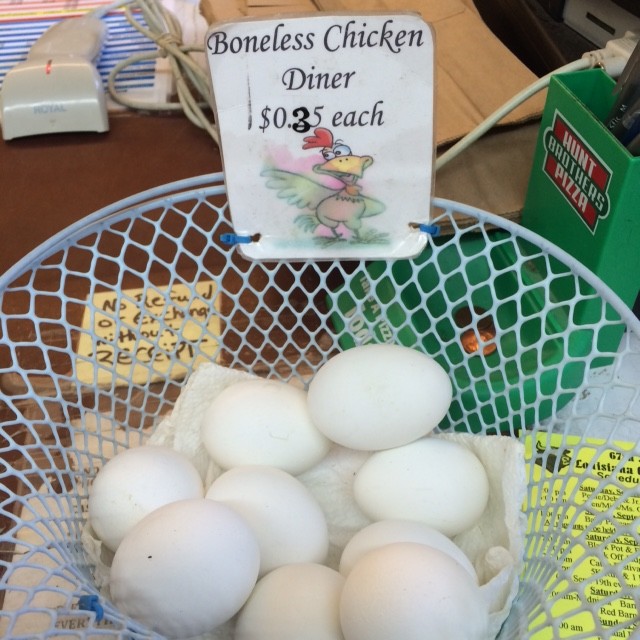 I've just never seen hardboiled eggs described like this.
Not only is it boneless, it's skinless as well.
If you happen by, try the chicken fried steak burger with jalapenos added.