It was a normal day here at the international headquarters of the Gas Station Gourmet. We're kind of a think tank, test kitchen and food news team.  Mike just reiterated that he would probably not eat beef tongue. It is a popular staple at wedding receptions and funerals here in Cajun country. Mike Falgout is from New Orleans. He's not Cajun.  He is however a talented shooter and editor,  but very finicky about what he eats.  Just as I was about to explain ponce to him, the phone rang.
Reporter Mike Rosenwald of the Washington Post needed some information about gas station food. I was very excited to know that the premier newspaper in St. Landry Parish was interested in my thoughts. I love the big flea market there. I've dined at the Steamboat Warehouse Restaurant.  It was great. You should try it.
He was not in St. Landry Parish,  but at the other Washington, the D.C. That is way north of Washington, Louisiana. The two cities can easily be confused. They are spelled exactly the same.
After searching the nation he found that I was America's expert on gas station food.  Seriously?  Does America need such an expert?  Apparently, the answer is "yes."
We spoke a few times on background. I ended up with a mention in his story on gas station food in the Washington, D.C. area.  I started to get calls to travel around and speak to industry groups. I'm upfront when people call.  I try to be honest. "Are you sure you really want me?" I ask.  I explain everything that I'm not.
Chef? No.    Baker?  No.   Cook?  No.   Food critic?  No.   Consultant?  No.
I'm simply an overweight, middle-age guy with high cholesterol, skyrocketing blood pressure and low self-esteem who eats in places that sell fuel and serve food. Then, we perhaps shoot a video package and I write about it for NACS Magazine.
I'm a professional eater – I guess.  Do not confuse this with competitive eaters.  They are the real heroes in the food world. Their discipline and dedication to training is praiseworthy.
The speaking thing's worked out nicely. I'm available for conferences, meetings, conventions, baptisms, bar mitzvahs and crowded waiting rooms. The waiting rooms must be air-conditioned.  That last one in Tucson was warm. Dry heat is still hot.
Here is the brief appearance in the Sunday story.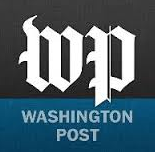 Al Hebert, a medical journalist who blogs at GasStationGourmet.com about his eating adventures, once ate Cornish hen prepared by a classically trained chef in a Chevron station.
"The average person just fills up their tank, pays with a credit card and drives off," Hebert said. "But if you just walk a few feet from the pump to the store, you might discover one of the best eating experiences of your life."
I'll post the Business Insider story later.
Here's a link to Mike's story. I'll nominate it for a Pulitzer Prize if I can get the form.  I hoped I'd win a Pulitzer for my story on beef tongue. I did not.